Revolutionize your workflow with our powerful Operator Portal
Operator Portal streamlines your daily operations on your fingertips . Empower your team and manage your inquiries with our user friendly portal.
Contact with us
Some of the Partners that we are working with
Key features
Are you a Tour Operator, Looking to automate your operations?
Manage
Customer inquiries
Effectively manage customer inquiries and keep track of the leads
Professional
Proposals
Create professional & personalized proposals in minutes with our reuseable content
Staff
Productivity
Manage your staff productivity with complete visibility
Manage
Price & Allotment
Manage your suppliers, contracted rates and inventory
About Our Goal
We Help Drive your Business Forward Faster
A system specially designed for Tour Operator and Travel Agents to scale up their business activity with the use of digital tools.
Easy to use
A simple and easy-to-use interface will help your staff quickly learn the system and start producing.
Increase conversion
Effectively manage your inquiries and increase the conversion of leads while improving your customer experience .
24/7 Support
Our technical support team will be available around the clock to ensure that our user needs are fulfilled and that the system remains operational.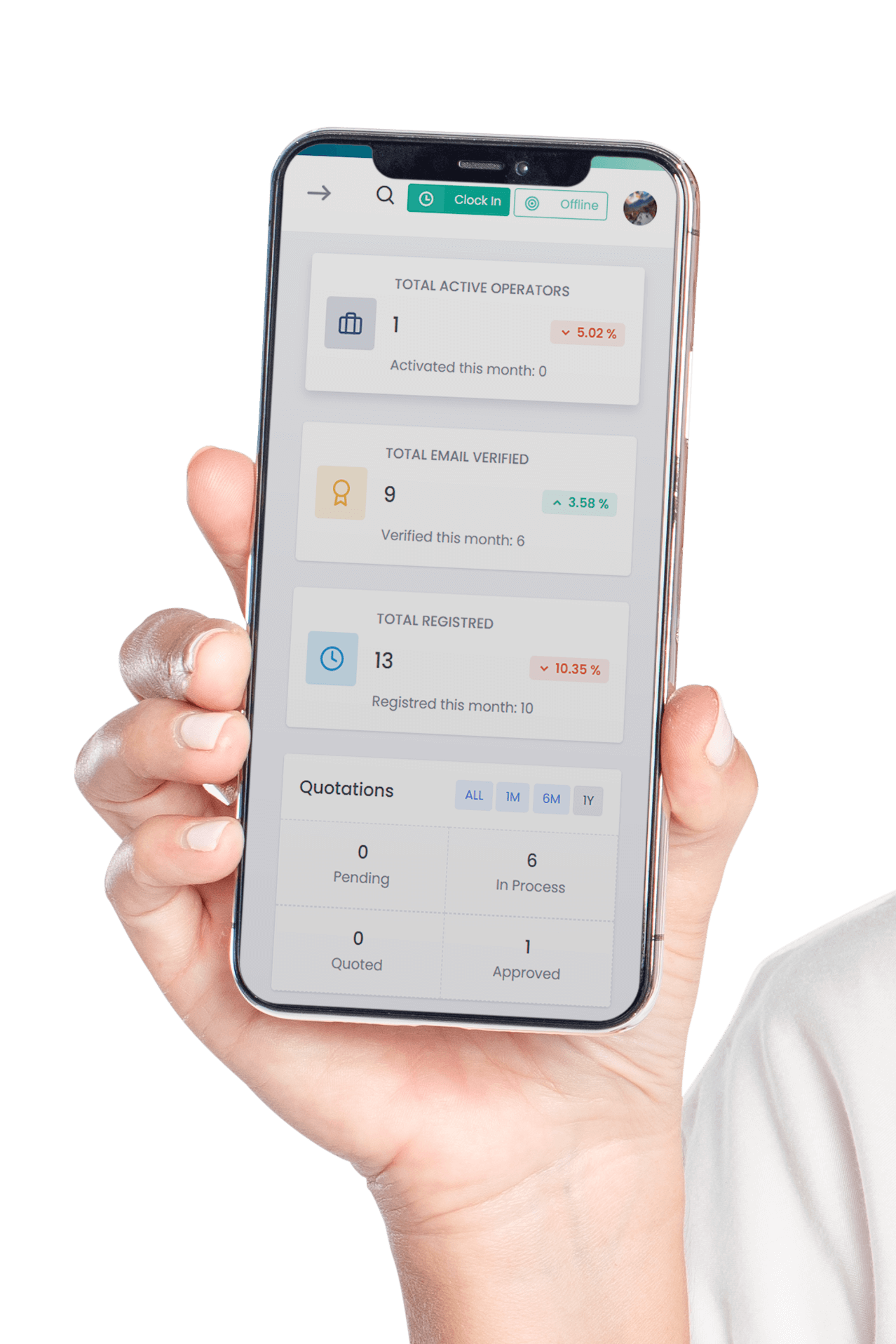 Best features
Easy Process with Best Features
Developed by travel professionals using a simple and easy-to-use design with the goal of improving the process of creating proposals and enhancing the customer experience.
Personalized Micro Sites
Get a free microsite with every paid account and get your presence on the internet. If you already have a website, we can integrate with it.
Suitable for both Inbound & Outbound
The operator portal can help you to create proposals for both inbound and outbound customers.
Customer Database
Create and manage your personal CRM and record the needs and activity of each of your customers to create personalized proposals.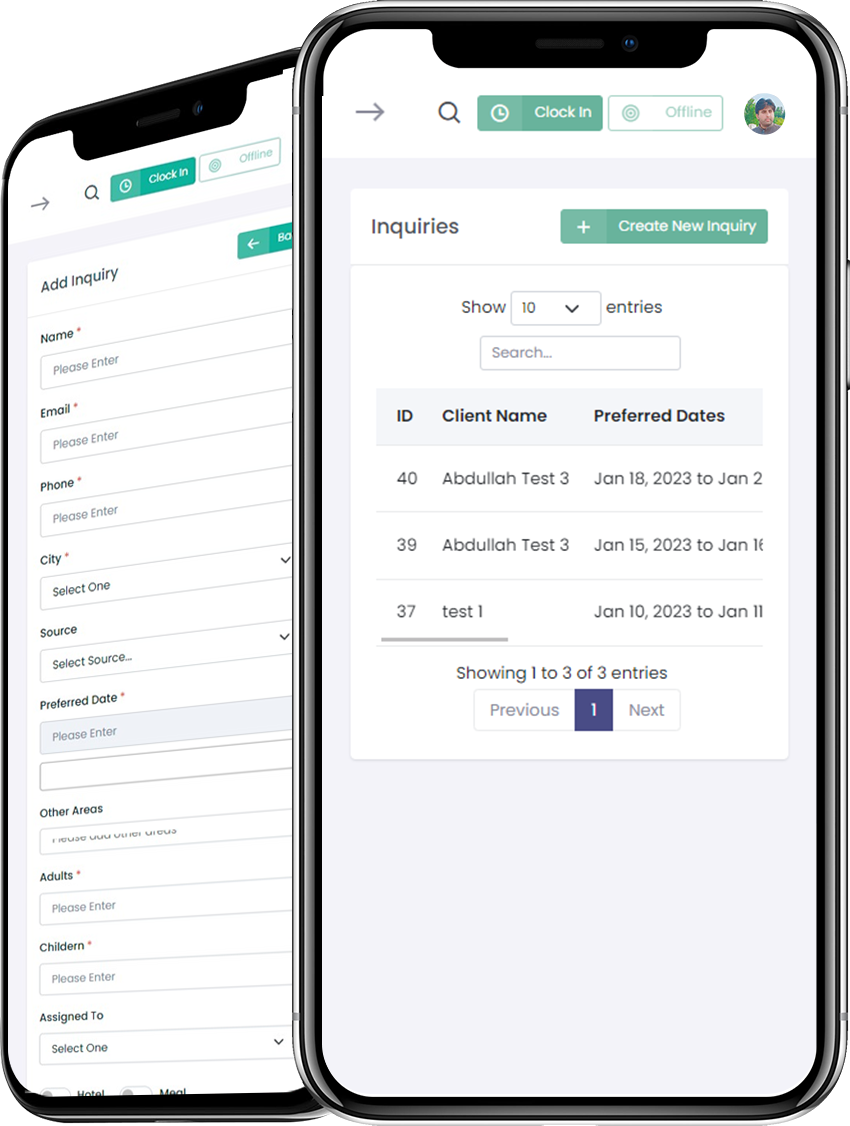 Event Registration Page
Create an event registration page and let your customers register for a package tour or event instantly through a unique web page
B2B Marketplace
Check out the products that other operator have uploaded in the B2B marketplace and increase your network rapidly.
Multi-Lingual & Multi-Currency
Operator Portal allows you to create proposals in different currencies and different languages to suite your diverse needs.
Our Pricing Package
Affordable Pricing and Packages Choose your Best One
Our Trusted Clients
What Clients Say About Us
Saves a tremendous amount of time with this easy and simple user interface. We can handle more inquiries now without increasing our staff.

The operator portal has been a valuable tool for our team. It has greatly streamlined our operations and workflow, making our tasks more efficient and organized. Thank you for this excellent resource! We look forward to continued success and growth with the operator portal as an integral part of our operations.

Gypsy Traces and Tours has experienced a remarkable transformation in their operations since integrating the Operator Portal's back office system. The simplicity and ease of use have empowered our staff, enabling them to work more efficiently, while the increased conversion rates have significantly boosted our business. What truly sets Operator Portal apart is their unwavering commitment to customer satisfaction, with their 24/7 support team going above and beyond to ensure that our needs are met and our operations run smoothly. Thanks to Operator Portal, Gypsy Traces and Tours is well-equipped to drive our business forward faster, providing an exceptional experience for our customers.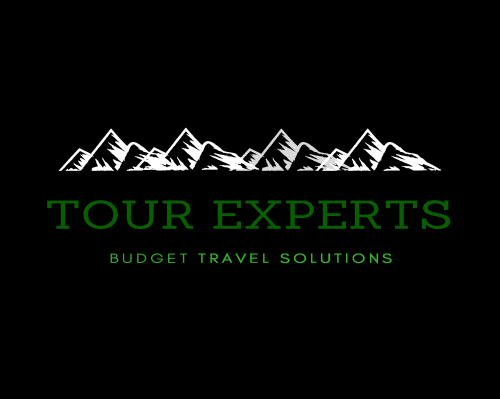 The Operator Portal has not only met our requirements but it also supported us beyond our expectations. It has brought tremendous value to our tour business, making our operations more efficient and customer-focused. It's in one-stop-shop for all tourism related features .We highly recommend this portal to any tour operator looking to improve their services and grow their business.
Contact With Us
Visit Operator portal and look at the functions that we have put together for you. Our vision is to automate the process and give you better control of your Tours & Events